Speaking and Training
Book me for your next conference, corporate training event, or webinar!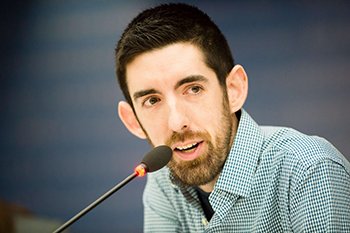 Most requested keynote presentations.
Average length: 20min keynote + 20-40min of Q&A.
Speaking Clip from an EA Conference
Testimonials
Informative, innovative, engaging, relatable, funny, and down to earth.
– Whitney K., Executive Assistant
I left the Leader Assistant Live event feeling very empowered! I now truly feel like I am not just an Assistant, I am a Leader Assistant.
– Taneel M., Executive Assistant
Jeremy's content for assistant leaders is spot on!!! It is refreshing hearing someone who advocates for assistants and really helps paint the picture of why they are so valuable.
– Whitney D., Executive Assistant
I'm a CEO and entrepreneur with 42 businesses. There is no possible way to lead a company without a strong support role of an amazing servant leader by your side. They are the true heroes of American business and Jeremy's insight puts into words what I wish I would have been able to verbalize many years ago so eloquently to help my team grow.
– Paul L., Chief Executive Officer & Founder
Jeremy is the real deal — he was "walking his walk" way before he ever thought about "talking his talk." Over the past eight years running my own business, Jeremy has been a great resource and has often challenged me with words of wisdom regarding the best and highest use of my time. I am not sure there is someone on this planet who better understands not just the role and best practices for being a leader assistant, but who can articulate the how's, why's, do's and don'ts so effectively.
– Mike W., Best Selling Author & International Speaker
I thoroughly enjoyed my podcast interview with Jeremy. He knows from personal experience, and from listening to others in the industry, what it means to be a rockstar executive assistant.
– Jim Kelly, Michael Hyatt's Executive Assistant