Resources for Leader Assistants
Professional development, training, and community for executive assistants and administrative professionals.
Scot Wisniewski is Senior Executive Assistant to the Global Head of Studios at Spotify, and he has over 20 years of experience as an EA. In this episode of The Leader Assistant Podcast, Scot and I chat about what makes an assistant a leader, the world of podcasting, email and [...]
Melissa Smith is the Founder & CEO of the Association of Virtual Assistants and The PVA. She's also the bestselling author of Hire the Right Virtual Assistant and Become A Successful Virtual Assistant. In this episode, Melissa shares her story of transitioning to a remote executive assistant long before working [...]
Jennifer Brown is an award-winning entrepreneur, dynamic speaker and diversity and inclusion expert. In this episode, Jennifer talks about working with a fully remote team, email management from the executive's perspective, and how executive assistants can help cultivate an inclusive workplace. Enjoy the episode and be sure to take Jennifer's [...]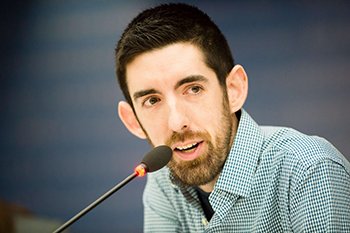 Hello! I'm Jeremy Burrows.
Husband + Dad + EA + Author + Podcast Host
I help Assistants become confident, game-changing Leader Assistants.
I help Executives hire, equip, and empower Leader Assistants.
Are you a CEO, Executive, Pastor, Entrepreneur – or an Assistant to one?
It's time to lead well without burning out.