Resources for Leader Assistants
Professional development, training, and community for executive assistants and administrative professionals.
Jamie Vanek made the unexpected career leap from teaching to construction in 2007 and discovered a passion for project management and team leadership. In this episode of The Leader Assistant Podcast, Jamie shares her career journey and talks about dismantling the stigma around support roles, rethinking administrative structure in small [...]
Rachael Bonetti has 27 years of experience as an executive assistant supporting a high profile billionaire, prominent business leaders, entrepreneurs, change makers, thought leaders, and high performing CEOs. In this episode of The Leader Assistant Podcast, Rachael talks about the importance of prioritizing yourself, avoiding burnout, and the biggest blocks [...]
As an assistant, one of your highest priorities is to manage your executive's most valuable asset – their time. If you look at your role through this lens, then you'll stop viewing "calendar management" as an uninteresting part of your job. This episode features an excerpt from my audiobook, The Leader [...]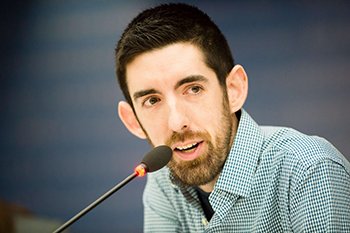 Hello! I'm Jeremy Burrows.
Husband + Dad + EA + Author + Podcast Host
I help assistants become confident, game-changing Leader Assistants.
I help executives hire, equip, and empower Leader Assistants.
Are you a CEO, executive, pastor, entrepreneur – or an assistant to one?
It's time to lead well and resist burnout.