Resources for Leader Assistants
Professional development, training, and community for executive assistants and administrative professionals.
Rowe Lapiña Hoffer is the Sr. Executive Assistant to Mozilla's co-founder and Chairwoman, Mitchell Baker. In this episode, Rowe talks about seeing our role as assistants as important and vital to our organizations, the importance of boundaries, and having the humility to help where needed versus having a sense of [...]
Alice Default has spent over 6 years building productivity tools to help people work better at companies including Microsoft, Sunrise, and Front. Since 2018, Alice and her team have been laser-focused on helping CEOs and their teams get more done with Double, a modern executive assistant service that sources experienced [...]
Hayley Cole provides EA support to the Head of EII EMEA Product Development at BlackRock. She is also the Co-Chair of GAIN EMEA, which is the professional network providing support and advocating for the administrative professionals at BlackRock. In this episode, Hayley shares tips on anticipating your executive's needs, staying [...]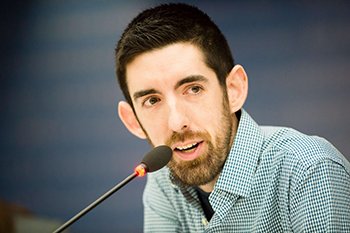 Hello! I'm Jeremy Burrows.
Husband + Dad + EA + Author + Podcast Host
I help Assistants become confident, game-changing Leader Assistants.
I help Executives hire, equip, and empower Leader Assistants.
Are you a CEO, Executive, Pastor, Entrepreneur – or an Assistant to one?
It's time to lead well without burning out.