Resources for Leader Assistants
Professional development, training, and community for executive assistants and administrative professionals.
Suzy Sanders has many years of experience as an executive assistant, including at the board level within a global recruitment company. She's currently founder of Alchemy Virtual Assistance, an award winning VA firm. Suzy shares a bit about her experience with burnout, what it's like running a remote business with [...]
Madeleine Westerhout landed her dream job at the White House as executive assistant to the President of the United States – and then lost the job due to a mistake on her part. In this episode, Madeleine shares how she ended up as executive assistant to President Donald Trump, what [...]
Viveka von Rosen is internationally known as the "LinkedIn Expert" and has been listed as a top social media influencer in Forbes multiple times. She works with B2B companies and executives, helping them achieve business success through the use of LinkedIn. In this episode, Viveka highlights the importance of building [...]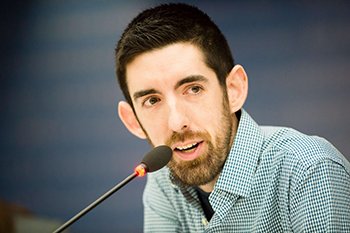 Hello! I'm Jeremy Burrows.
Husband + Dad + EA + Author + Podcast Host
I help Assistants become confident, game-changing Leader Assistants.
I help Executives hire, equip, and empower Leader Assistants.
Are you a CEO, Executive, Pastor, Entrepreneur – or an Assistant to one?
It's time to lead well without burning out.