Resources for Leader Assistants
Professional development, training, and community for executive assistants and administrative professionals.
Linda McFarland has supported a dozen CEOs in Silicon Valley and in this episode, Linda shares her decades of experience through stories that bring out the thoughtful lessons learned throughout her career. Linda has more executive assistant experience than most, yet she is also one of the most humble Leader [...]
Jennifer Connelly began her career in fashion working for designer Jeff Garner of Prophetik Clothing. After working her way up from intern to Brand Director, the 2008 downturn left her looking for the next chapter and she found her place working side by side with deeply talented visionaries in both [...]
Diana Faz is a seasoned, top level assistant with 15+ years of experience, a global EA mentor and advocate, and an all-around amazing person. Diana opens up about her experience with burnout during the pandemic, and also shares practical tips on managing email, networking, leading a team of admins, and [...]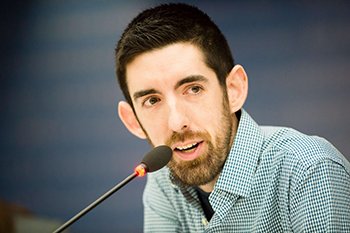 Hello! I'm Jeremy Burrows.
Husband + Dad + EA + Author + Podcast Host
I help Assistants become confident, game-changing Leader Assistants.
I help Executives hire, equip, and empower Leader Assistants.
Are you a CEO, Executive, Pastor, Entrepreneur – or an Assistant to one?
It's time to lead well without burning out.