Resources for Leader Assistants
Professional development, training, and community for executive assistants and administrative professionals.
Tara Sims is Sr. Manager of Administrative Services at Comcast. She supports the newly named President of Xfinity and Central Division President, and leads a team of administrative professionals that support the Central Division Office. In this fun and engaging conversation, I chat with Tara about confidence, leading an administrative [...]
Elissa Berg has been in the administrative world for over 14 years, working in almost every department. She's currently executive assistant to the president of Luxe Hotels. Elissa was the very first premium Leader Assistant member when we launched the premium membership! In this episode, Elissa talks about the power [...]
Karen Isaacs has been the Director of Administrative Staffing with The Goodkind Group since its inception in 1991. She's been placing Executive Assistants all the while. She sets herself apart from competition by cultivating relationships to ensure the right fit. In this episode, Karen shares what she's learned after placing [...]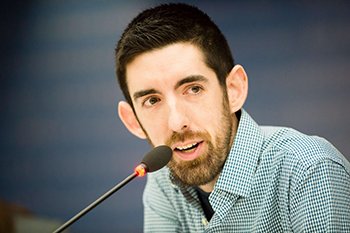 Hello! I'm Jeremy Burrows.
Husband + Dad + EA + Author + Podcast Host
I help assistants become confident, game-changing Leader Assistants.
I help executives hire, equip, and empower Leader Assistants.
Are you a CEO, executive, pastor, entrepreneur – or an assistant to one?
It's time to lead well and resist burnout.