Resources for Leader Assistants
Professional development, training, and community for executive assistants and administrative professionals.
Ruth Kilah is the Founder and CEO of Hoxton Hyde, a workshop and online course provider that helps assistants increase their productivity and prioritize work life balance. In this episode, Ruth and I discuss recognizing burnout, setting up and communicating boundaries with our executives, and how productivity improves when we [...]
After nearly a decade as the Executive Assistant, Producer, and "Chief of Simon Sinek," New York Times Best-Selling author and TED celebrity, Monique Helstrom has had unparalleled experiences and gained unique perspectives from thought leaders, executives, celebrities, educators, military, and the general workforce that this world depends on. This bonus [...]
Cathy Rong is the Lead Executive Assistant in the Office of the CEO at Complex Network. Prior to Complex, Cathy held executive assistant positions within the advertising and creative industries. In this episode, Cathy and I discuss implementing OKRs at your company, leading a team of assistants, onboarding team members, [...]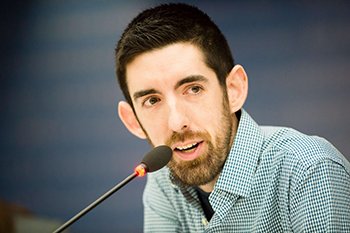 Hello! I'm Jeremy Burrows.
Husband + Dad + EA + Author + Podcast Host
I help assistants become confident, game-changing Leader Assistants.
I help executives hire, equip, and empower Leader Assistants.
Are you a CEO, executive, pastor, entrepreneur – or an assistant to one?
It's time to lead well and resist burnout.