Resources for Leader Assistants
Professional development, training, and community for executive assistants and administrative professionals.
Ever since my book, The Leader Assistant came out, people have asked me why I chose to use an image of a climbing rope and carabiner for the book's cover. Well, I'm glad you asked. In this episode, I share a recording from my book (The Leader Assistant) launch party [...]
Do you ever feel alone in your role as an assistant? Have you ever experienced dehumanizing moments as people seem to look through you, to your executive? In this episode, I share an excerpt from my audiobook, The Leader Assistant: Four Pillars of a Confident, Game-Changing Assistant, where I talk [...]
After some interesting professional and international experiences that helped her acquire many of the skills for her job as an EA, Luiza Schneider achieved career fulfillment in the administrative profession, which she has been performing in for 15 years. Luiza currently works as Executive Assistant for Schaeffler South America. In [...]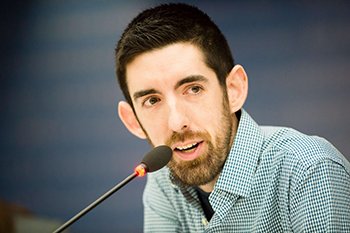 Hello! I'm Jeremy Burrows.
Husband + Dad + EA + Author + Podcast Host
I help assistants become confident, game-changing Leader Assistants.
I help executives hire, equip, and empower Leader Assistants.
Are you a CEO, executive, pastor, entrepreneur – or an assistant to one?
It's time to lead well and resist burnout.