Resources for Leader Assistants
Professional development, training, and community for executive assistants and administrative professionals.
My friend Meagan Strout (CEO of Tack Advisors - the leading provider of management consulting and recruitment for administrative professionals) agreed to share the recording of this recent webinar she hosted with Lacretia Adamski about planning events in a post-covid world. Meagan and Lacretia (senior executive assistant at Salesforce) discuss [...]
Michelle Bowditch has several years of experience as an executive assistant, and also many years of experience managing events. She currently runs Door20a, a tech consulting agency, and recently founded the Australian Admin Awards. In this episode, Michelle shares her executive assistant career story, and talks about how to anticipate [...]
Tessa Young is an executive assistant in Louisville, KY who enjoys learning new tips and tricks to better support her leaders and teams. In this episode, Tessa shares a bit of her story working in a non-profit as an executive assistant. She talks about leading a development program for over [...]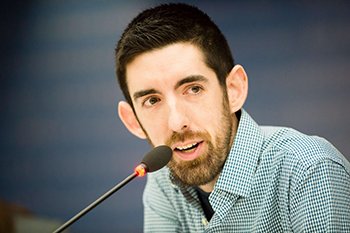 Hello! I'm Jeremy Burrows.
Husband + Dad + EA + Author + Podcast Host
I help assistants become confident, game-changing Leader Assistants.
I help executives hire, equip, and empower Leader Assistants.
Are you a CEO, executive, pastor, entrepreneur – or an assistant to one?
It's time to lead well and resist burnout.