Resources for Leader Assistants
Professional development, training, and community for executive assistants and administrative professionals.
What does it take to land a job with Oprah Winfrey? Libby Moore was lucky enough to realize her dreams and work side-by-side as Oprah's chief of staff for years. But it wasn't all smooth sailing. Libby had a decade-spanning career as an assistant to Maury Povich, Jane Wenner at [...]
Nick Ginsburg is a passionate and innovative Executive Assistant and mental health advocate. By day he is the Executive Assistant to the Provost and Senior Vice-President at Monash University and by night he is the host of The Open Drive Podcast and Founder of The Collective, a judgment-free community for [...]
Tarah J is the executive assistant to the chief marketing officer at PODS. She has over 10 years of administrative support experience, including many years at Estée Lauder Companies in New York. In this episode of The Leader Assistant Podcast, Tarah shares her EA career story, tips for leading your [...]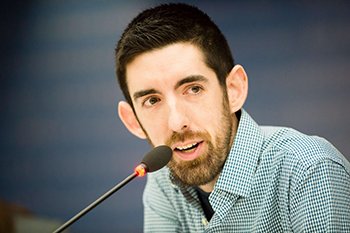 Hello! I'm Jeremy Burrows.
Husband + Dad + EA + Author + Podcast Host
I help assistants become confident, game-changing Leader Assistants.
I help executives hire, equip, and empower Leader Assistants.
Are you a CEO, executive, pastor, entrepreneur – or an assistant to one?
It's time to lead well and resist burnout.