Resources for Leader Assistants
Professional development, training, and community for executive assistants and administrative professionals.
Sara McKay is an executive assistant in Los Angeles, CA and has worked in PR, fashion, beauty, production, and is now at a music tech startup, Wave. In this episode, Sara shares tips on remote work, being a new assistant, how to utilize your transferable skills when diving into a [...]
Lynn Walder utilizes her 20+ years of executive administration experience across 10 different industries to support the organizational, psychosocial & leadership learning aspects of Founder CEOs (and their Executive Leadership Teams) with their business-building journeys. In this episode of The Leader Assistant Podcast, Lynn and I chat about her career [...]
Andrew Reeves is the Executive Assistant to the Chief Operating Officer at Reddit. He brings over 13 years of administrative experience to the table. In this episode of The Leader Assistant Podcast, Andrew shares a bit of his career journey, talks about being a thought partner with your executive, cultivating [...]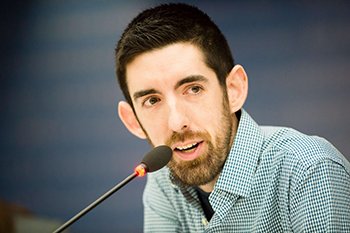 Hello! I'm Jeremy Burrows.
Husband + Dad + EA + Author + Podcast Host
I help assistants become confident, game-changing Leader Assistants.
I help executives hire, equip, and empower Leader Assistants.
Are you a CEO, executive, pastor, entrepreneur – or an assistant to one?
It's time to lead well and resist burnout.